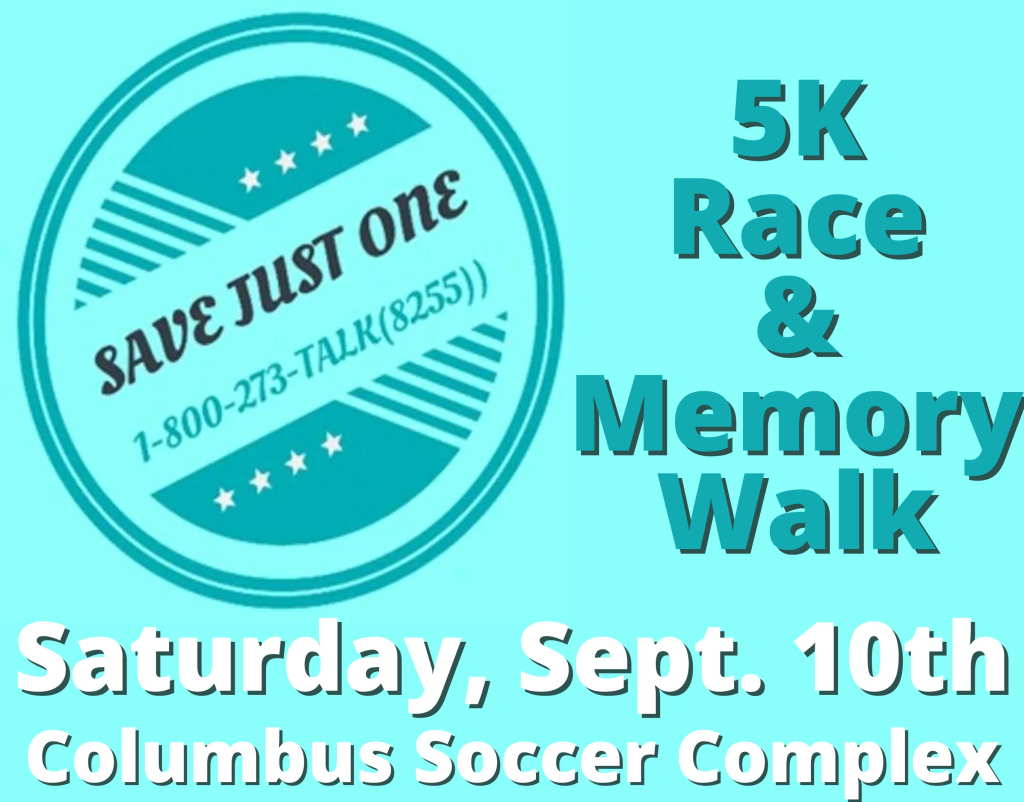 Promoting World Suicide Prevention Day, CONTACT HELPLINE will host the event "Save Just One" 5K and Memory Walk on Saturday, September 10, 2022 at the Columbus Soccer Complex.
Join the community to remember those affected by suicide, to raise awareness, and to focus efforts on directing treatment to those who need it most, in conjunction with the National Suicide Prevention Lifeline (1-800-273- TALK (8255)) and 988.
This annual event will feature a balloon release in honor of those lost to suicide and to honor suicide survivors in addition to the walk and 5K. Participants may sign up online at www.contacthelplinegtrms.org.